osCommerce FAQs for Chhayaratna
Question: I have tried to upload promo at the top but cannot do. You need to give me clear instructions on how to upload promo at the top with picture and words to go with it.
Answer:  Same process for both rotating banner and top promotion
1.    Click on Tool >> Banner Manager on the left side menu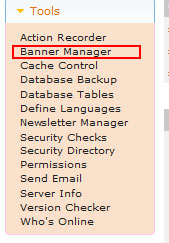 2.    You will get Banner Manager area. To add a new banner , click on the New Banner Button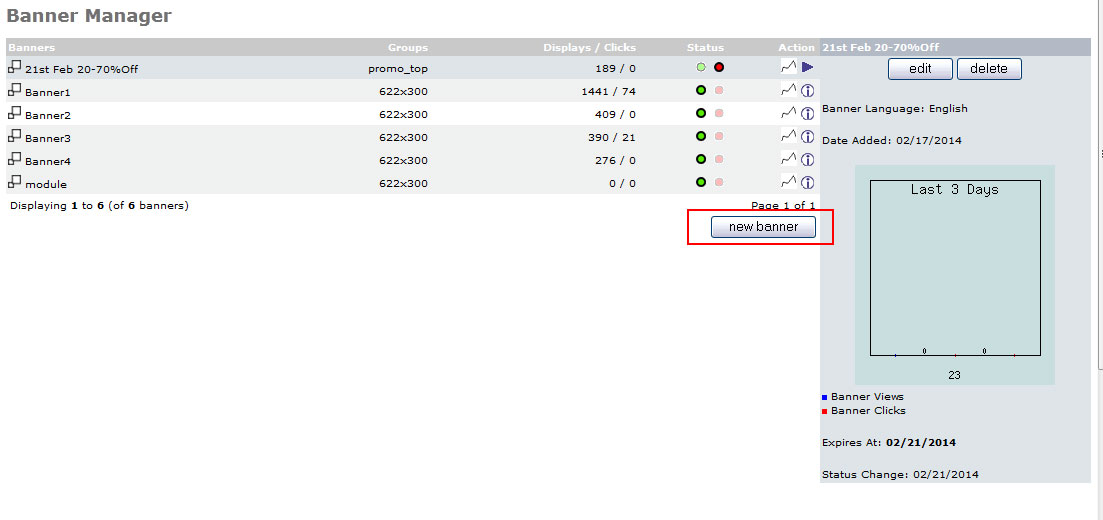 3.    Then you will get a detailed form to fill up like below,
a.    Fill up 'Banner Title'
b.    Banner URL: Optional, the url of the promotional product (copy the product url and paste here)
c.    Select Banner Group
i.    For Promo: select promo_top
ii.    For Banner : select 622×300
d.    Image: browse and select the promo picture/design
e.    Scheduled At: select a date for start of the promotion
f.    Expires On: select a date for end of the promotion
Leave other fields, you don't need to fill other fields.
4.    Click on the insert button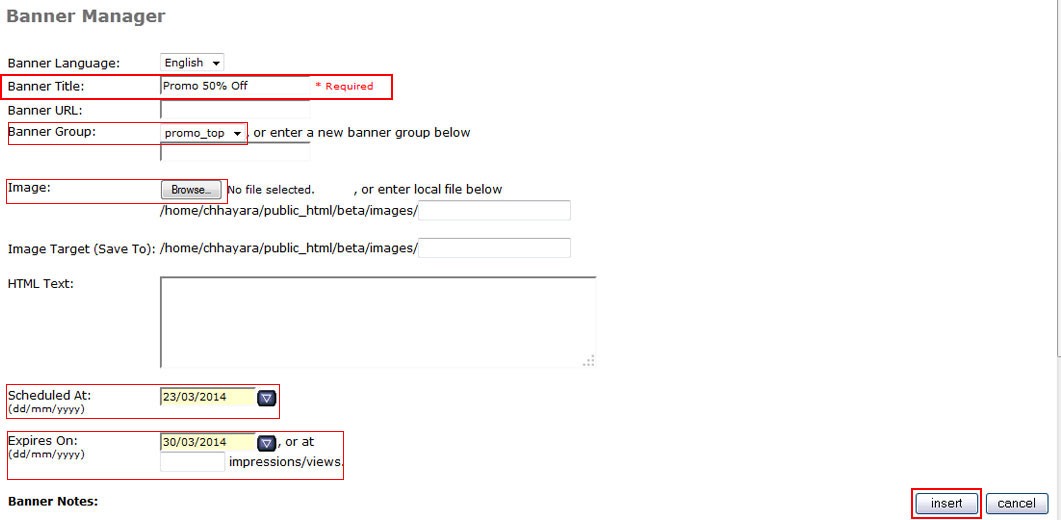 Question: How to change revolving pictures in the banner? Need clear instructions.
Answer: You can change or add a new banner like promo, just follow the above question answer.
Question: When I upload a style (product's picture) I need to also add two or three pictures to go with the same style/product to show the front, back and different colors. So, when the picture is uploaded, the customer can click to see other sides of the same style. How to do this?
Answer: click on the Add large Image button under the Browse button



Question: If I want to remove one style/Product all together from the offering, I also need that this should be deducted from the stock automatically.
Answer: Just select a product from the list/category and delete it.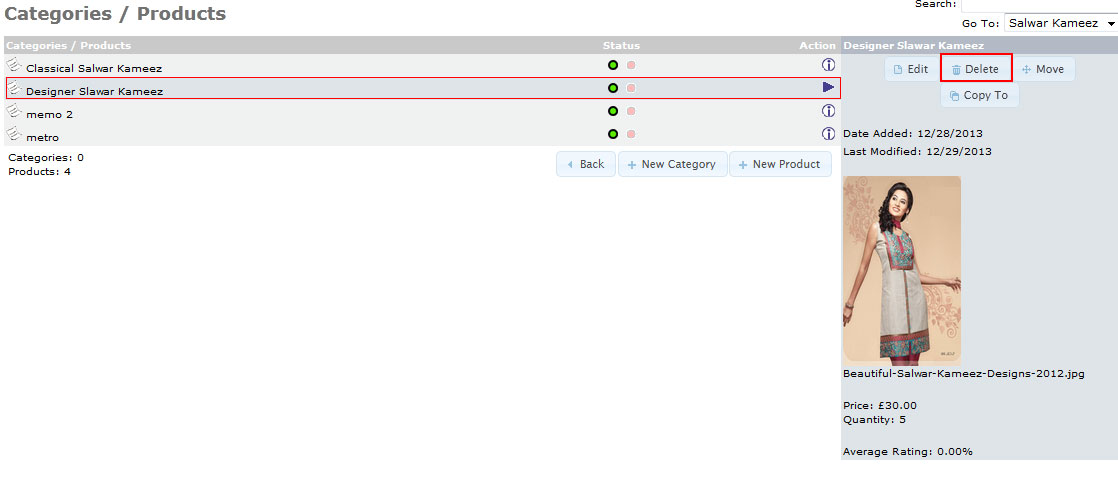 Question: How can I add another box under What's new? I may want to add, for example " grand new boutique promotion" box. What to do? How to add new box?
Answer: you can't, because it is developer-end work. If you want it, send me details.