Evoneur – a marketplace for ideas and entrepreneurs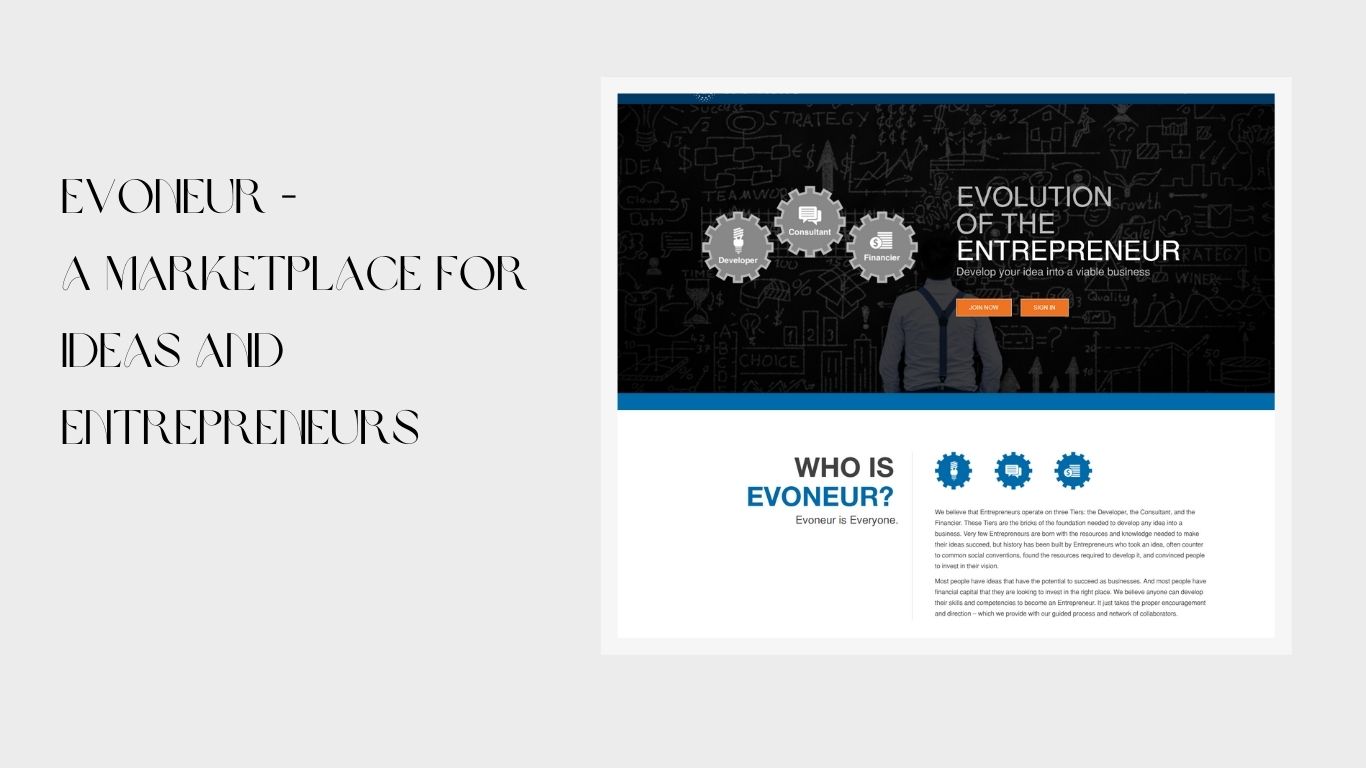 Summary: It is an entrepreneur's marketplace for Developers, Consultants, and Financiers/Investors. An entrepreneur can play all three roles or anyone/two. I worked on this web application as a Lead Developer as well as assisted the Manager for SRS and client meetings.
Technologies used: Laravel and Bootstrap frameworks along with JS, jQuery, MySQL, Google API, AWS-S3, and Stripe API.
Let's schedule a meeting to discuss your project.